Mother Sardarni Raj Kaur
Sardar MAHAN SINGH, married 1774, Sardarni Raj Kaur, a daughter of Raja GAJPAT SINGH of Jind, and had issue. He died 1792.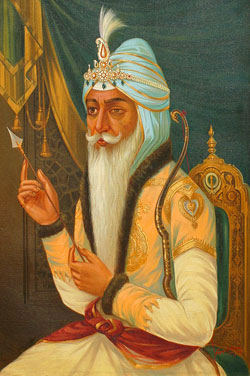 Raja GAJPAT SINGH 1763/1789, born 15th April 1738, Raja [cr.1772], took part in the conquest of Sirhind, Panipat and Karnal, made Jind his capital in 1766, married 1stly, a daughter of Sardar Kishan Singh Monshia, married 2ndly, 1764, his brother's widow, and had issue. He died 11th November 1789.